It's Carnival time in Sion! The official programme starts today, the 28th of February.
The main parade that winds through the town will take place on Saturday the 2nd March at 14:30.
See article here from 2018.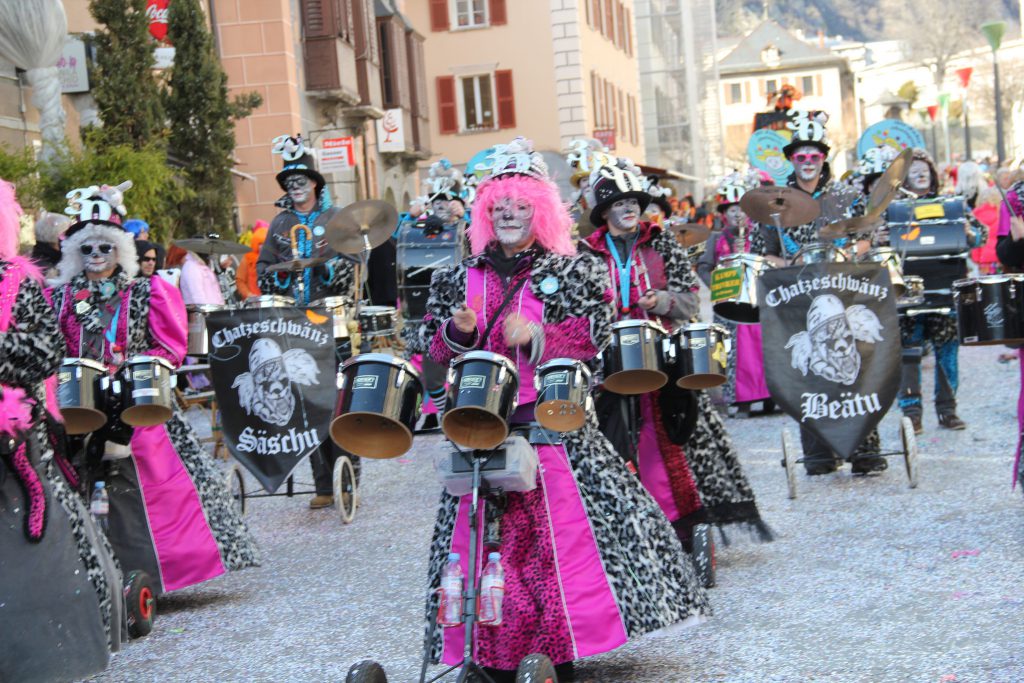 Want to meet up with other English speakers at Carnival? There will be a Meet Up event in Sion organised by the Valais English Club on Saturday 2nd from 19:00 – 21:00.
Details below – link here
The Meet Up will be downstairs in the Bagdad Café for conversation and tapas, then at 20:30 the parade will go right in front of the café.  Be prepared to be showered with confetti while dancing in the street to the rhythms of the wild Guggen (marching bands).
There will be a party with more music and dancing at the place de la Planta after the parade (or drinks in warm cafés!)
The Sion carnival theme is "REVOLU-SION" so be prepared, (minimal effort) costume is welcome! this is the time when the Valaisans let loose at night and defy the winter gloom!