Living in Sion was founded by Catherine Nelson-Pollard, a British freelance writer and broadcaster, and Rachel Beacher, a journalist and communications specialist. Both writers have extensive publishing experience in both Switzerland and the UK.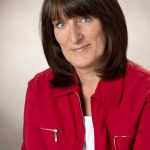 Catherine also founded the website Living in Nyon as a help to English speakers in the Nyon area to help them integrate into local life and discover the town and villages around them. She also writes a regular "Living in Nyon" English column in the local (and widely distributed)   English in La Côte newspaper. The column is a light-hearted look at life along lake Geneva.
In 2011, she published a book called "Living along Lac Léman", which is a collection of these columns along with other articles and photos.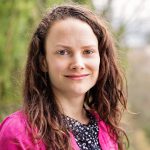 Before moving to Switzerland in early 2013, Rachel was a writer and editor for UK newspapers and magazines. She speaks passable French and is enjoying learning about Swiss life and customs with her family. Rachel writes a travel blog for knowitall.ch, a website for English speakers living in Geneva, Vaud and neighbouring areas of France.
Thanks for taking a look at this site. If you feel it has helped you or if we have missed anything, then please let us know by email or contact us on Twitter or Facebook. We welcome feedback.