This site provides news, events, and articles in English about living in the town of Sion, Switzerland, and the surrounding area in the Swiss Alps.
It has been launched to cater for the hundreds of thousands of English speakers, of many different nationalities, who live in the area or who visit for business or tourism every year.
The founders want to share their love for this stunning place and to provide information about all the exciting things you can do here – from hiking, skiing and climbing to shopping, swimming, eating out and enjoying the traditional culture of the Valais region. Their aim is to provide an introduction to the area for people considering a move to Sion, or who have recently arrived. Over the coming weeks and months, we will publish many articles on the interesting people and activities that make the area unique.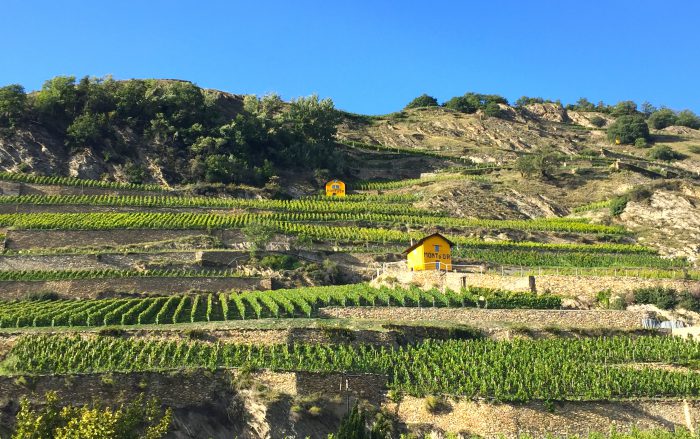 We begin with an article on Sion's ambitious bid for the Winter Olympics 2026, and an interview with two ex-pat trek leaders from Bramois who know all the best family-friendly places.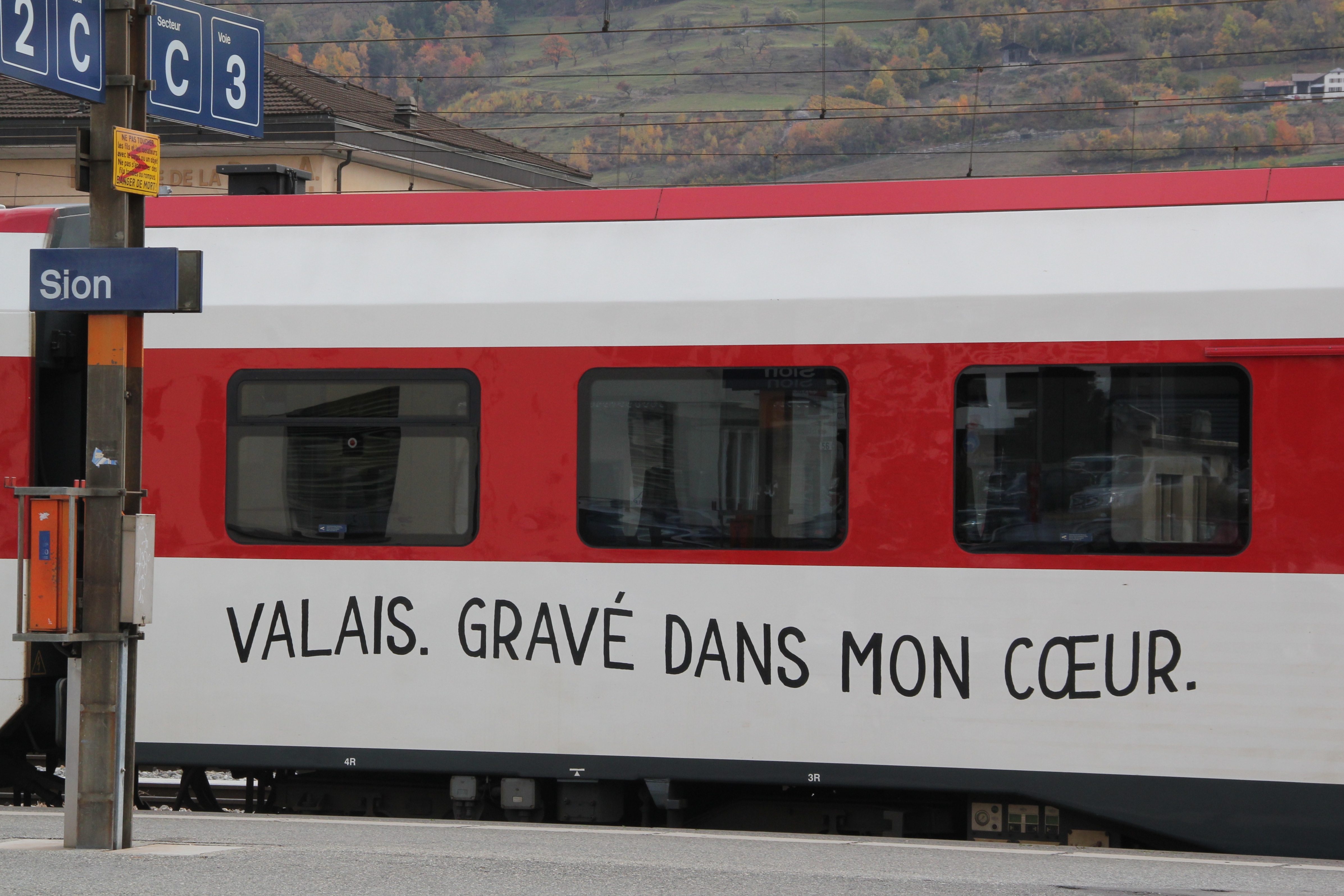 Also on the site, we have a feature on the Friday market in Sion and we begin our section on hiking in the Valais with a selection of posts and personal experiences by hikers. We also feature the Pierre Arnaud Arts Centre in Lens just a short drive from Sion.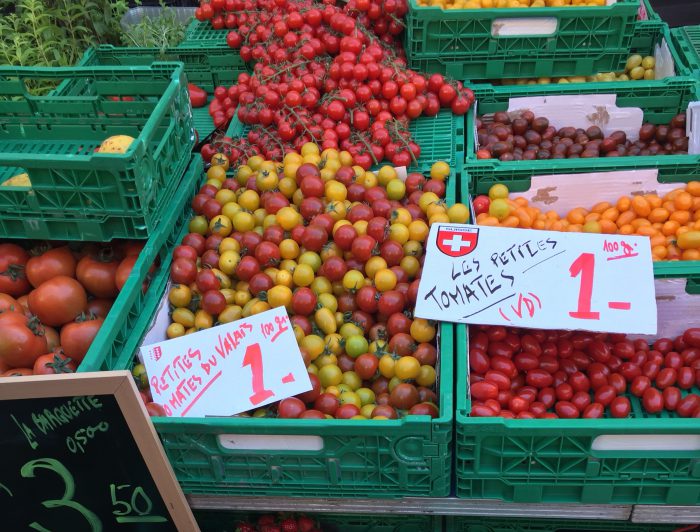 This site is a sister site of Living in Nyon, which has been publishing local news, interviews, and information on events and festivals since 2008.
Living in Sion has the same objective – to provide information for both Anglophone and Swiss readers. Although Sion is considerably larger than Nyon (its population is approx. 30,000 to Nyon's 20,000) both towns have many similarities: a rich history, prominent castles that dominate the town's skyline, both are surrounded by stunning scenery and vineyards and they have an active tourism, cultural, arts and sports and festival events calendar. Both towns have attracted businesses and industry to their doors and continue to do so. In Sion there is currently a massive renovation programme near the railway station (due to be completed in 2020) and EPFL (the Ecole Polytechnique Fédérale de Lausanne) has a campus in the Valais with an aim of attracting 400 students in the future.
Living in Sion is a website co-founded by Catherine Nelson-Pollard and Rachel Beacher. To keep in touch, follow us on Twitter or like our page on Facebook.
Website designer – Yann Graf.
For any general or editorial inquiries about this site please visit our contact page.
There is a lot going on in Sion.
Photo above – A window at the Nature Museum in Sion.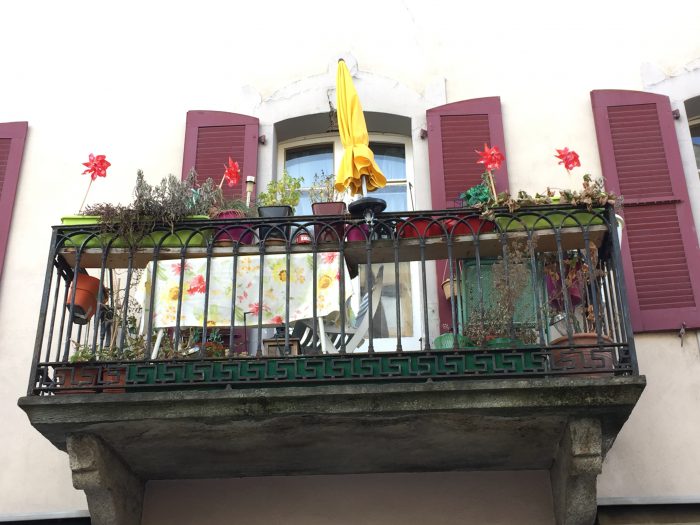 Photo above – One of the many balconies in the old town of Sion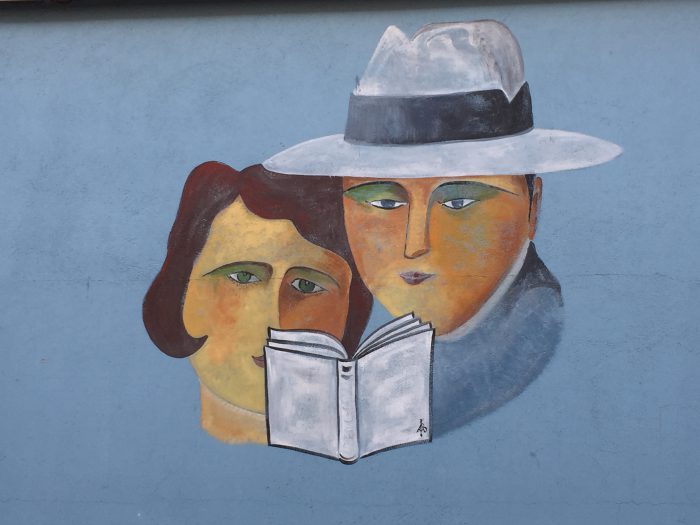 Photo above – The wall fresco for La Liseuse, a bookshop in Sion
Photo above – The Château de Valère in Sion lit up at the sound and light summer spectacle 2017
Photo above – Hiking at the Grand Dixence Dam
All photos above by C. Nelson-Pollard