Mountains, snow and ice form the basis for two exhibitions currently on show in Sion.  "Risk" and "Mémoire de Glace" are curated by the Museum of History and Museum of Nature and are on display in the Le Peniticier (the old prison) and Les Arsenaux museum in Sion.
The first exhibition, "Risk" (on until the 3rd February 2019) demonstrates the risks that are attached to Alpine living including: avalanches, flooding from ice and glacier melt, frost and other phenomena.
There are multimedia displays including the impressive and powerful sound of an avalanche that reverberates throughout the first room of the exhibition. You can place your feet on a spot on the floor and hear and see an avalanche envelop you!
There is information about the different categories of avalanche: Les avalanches de plaque, Les avalanches de neige meuble, Les avalanches de glissement.
There is also a good reminder of strategies that are put in place to avoid catastrophes, from the evacuation points in case of flooding and the recommended contents of emergency kits.  See photos below.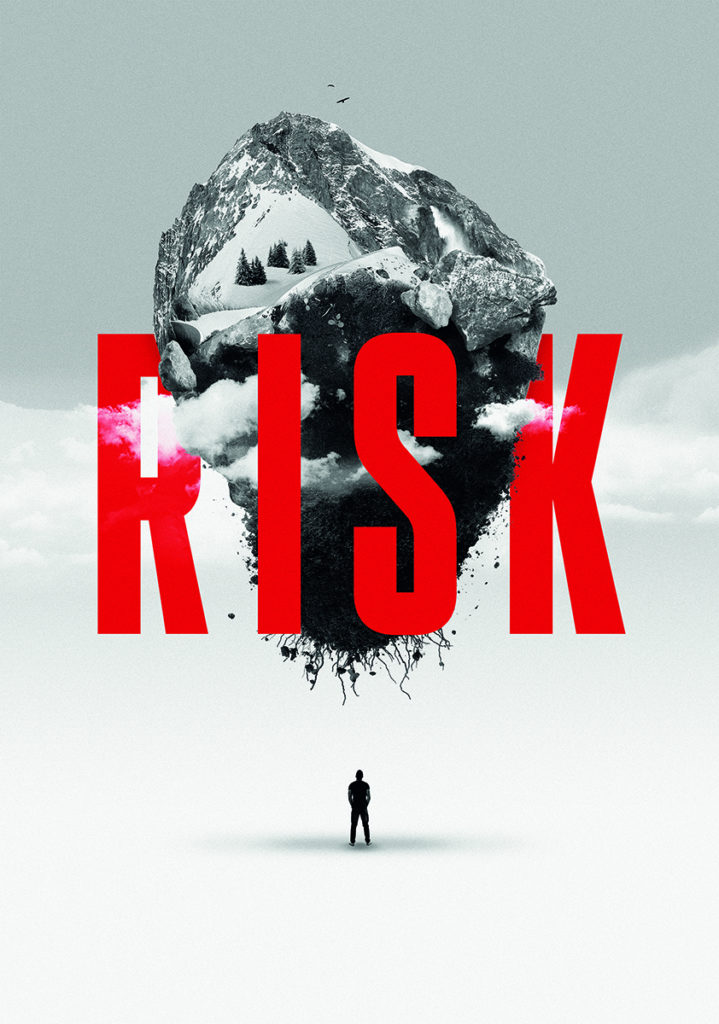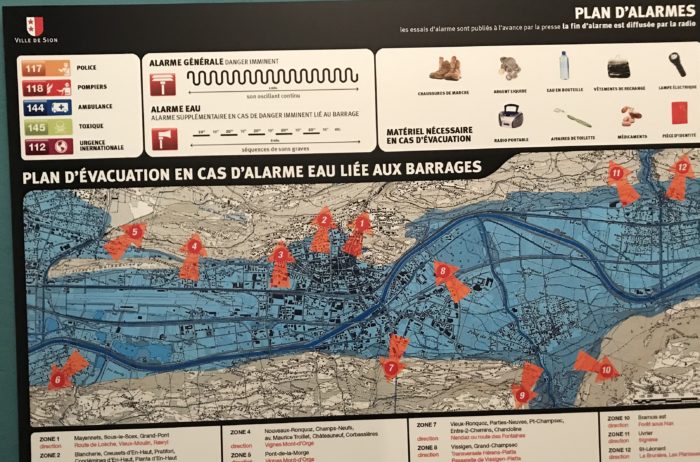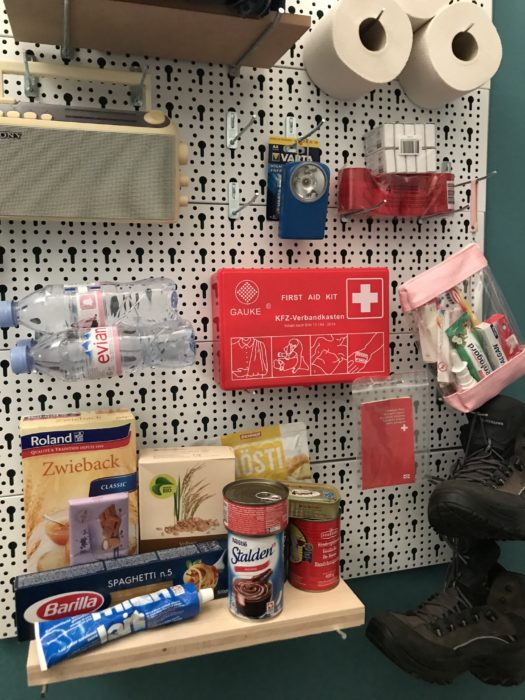 The second exhibition, Mémoire de Glace, (on until the 3rd March) displays the remnants and objects of previous lives which are now being revealed as glaciers are rapidly melting.  Hidden from view for decades, centuries and even millennia these objects had been preserved in the ice and some of them are now on display in this exhibition.  There is a 6000-year-old snowshoe, hunting outfits from the 3rd century, old clothes and more. A new scientific discipline has now emerged from these discoveries – that of Glacier Archaeology.