Did you know that the Médiathèque of the Valais in Sion has art for loan to its registered borrowers?
This art loaning system operates in the same way as a book borrowing service: once you have registered and have received your Bibliopass, not only can you borrow books from the *Médiathèque and many other libraries across the Valais region, but you can also choose art from the Artothèque to hang in your home for up to three months.
There are around 325 works of art currently in stock. You can check online which works are available (disponible) and which are out to loan (indisponible). There are small photographs, large paintings, abstracts, acrylics, collages and many other art genres in the collection. Much of the work has been created by artists from the Valais and across Switzerland.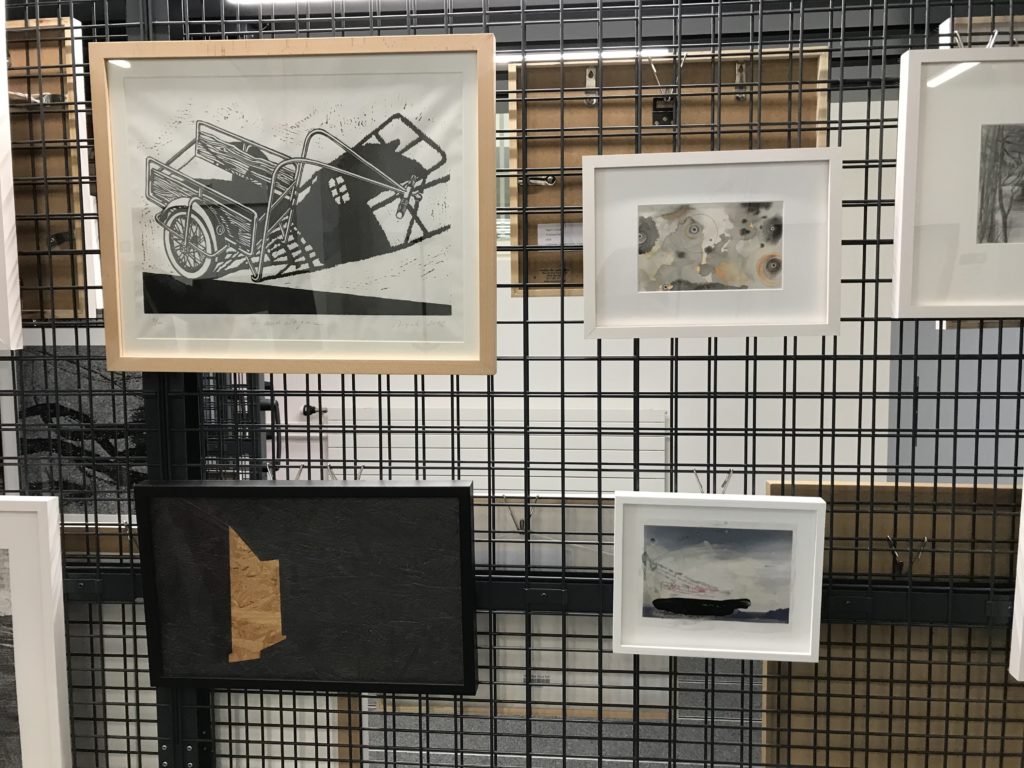 It's an easy system to use to borrow the art. Choose from the selection in the Artothèque, wrap it up (bubble wrap provided), place it in one of the library bags (also provided) and then scan the bag with your Bibliopass card. A microchip on the painting registers that you have borrowed that particular work. You will then receive a printed receipt advising when the work needs to be returned. The Médiathèque requests that you hang your picture away from heat and direct sunlight and accept responsibility for any damage done to it. Details here.
You can borrow the art for up to 3 months, and if required you can then renew your loan of the art for another 3 months.
Living in Sion recently borrowed this small (18x22cm) 2015 work (no title) by Valaisan artist Herbert Theler who lives in Visp. There is information on each artist with their biography on the Médiathèque's website with links.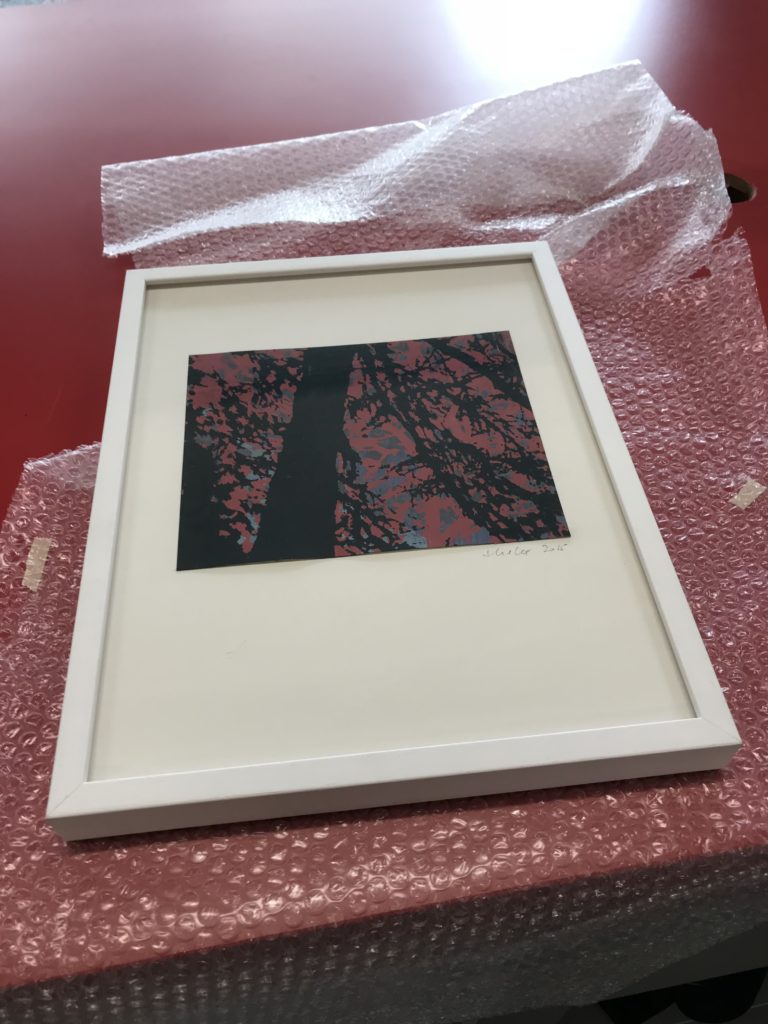 The handy carrying bag provided by the Médiathéque enabled the editor to carry the work home on the Postbus!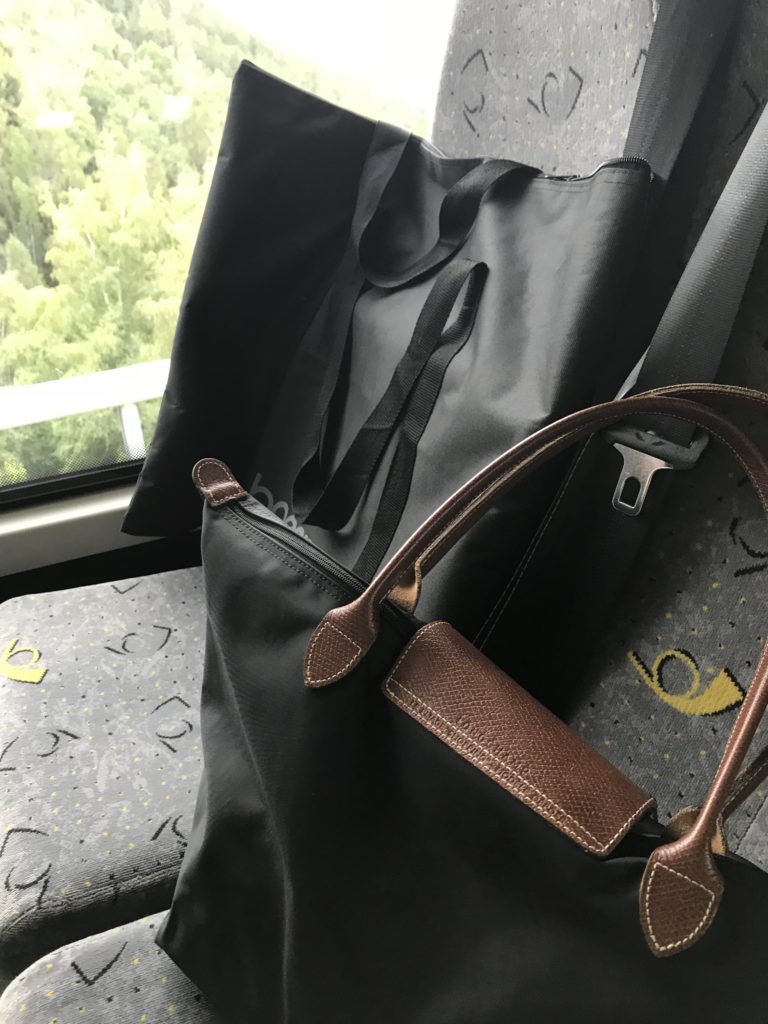 A further *article on all the other facilities to be found at the Médiathèque (including the English book section) to follow shortly. The Médiathèque can be found at Rue de Lausanne 45 in Sion. Opening hours here 
Photo below: artwork chosen by the editor now at home (for the next three months!)