Living in Sion is delighted to publish these four photos sent to us by photographer Nick Townsend.
After working in the UK and Asia, Nick retired to the Valais after falling in love with the region during his holidays. He now has the time to spend on his hobby of wildlife photography. He says, "The Valais offers a rich opportunity for wildlife encounters due to the immensely varied terrain and environments. The alpine conditions above the tree line to the Mediterranean climate in the valley bottom provides a diversity of environments to accommodate a huge variety of wildlife".
You can see more of Nick's excellent photographs on Instagram at ngt_photography.
Photo above – Black Squirrel: Nick explains, "The black squirrel we see in Switzerland is actually a red squirrel! Their black colouring is a local variation in the genes that have become dominant in the region".
Photo above – Flock of Starlings: "These birds flock in winter and can be seen wheeling and soaring over the vineyards and orchards of the plain. When they perform their acrobatics its is referred to as 'murmuring".
Photo above – A blue tit hanging in a pine tree looking for insects hiding from the cold in the bark.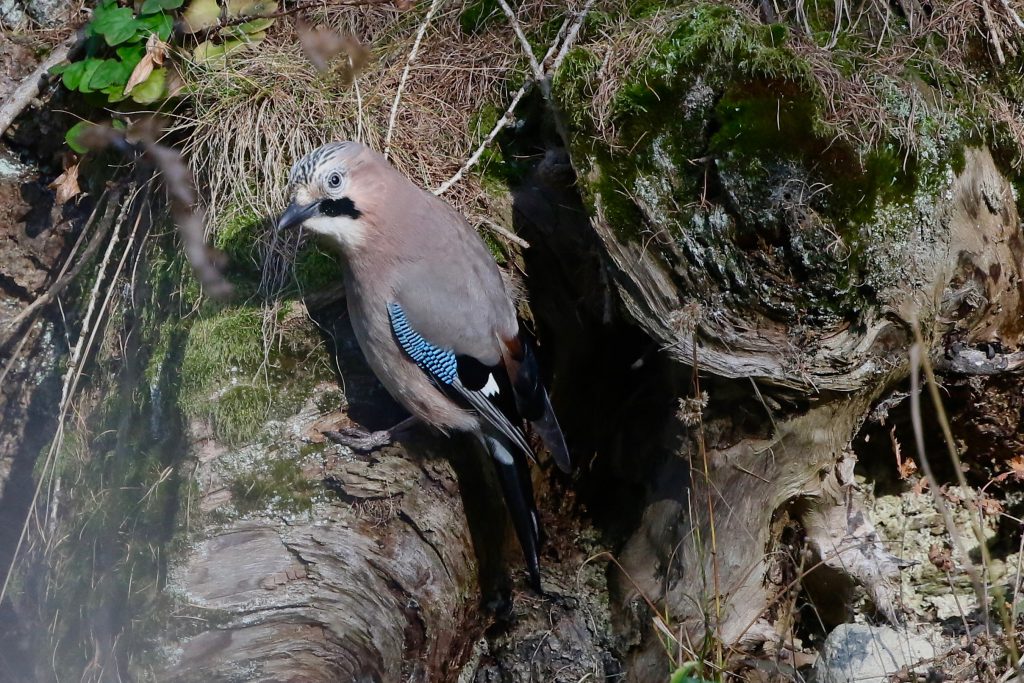 Photo above –  The jay is a shy bird but can be seen in the region in autumn when it hides food for use in the winter.