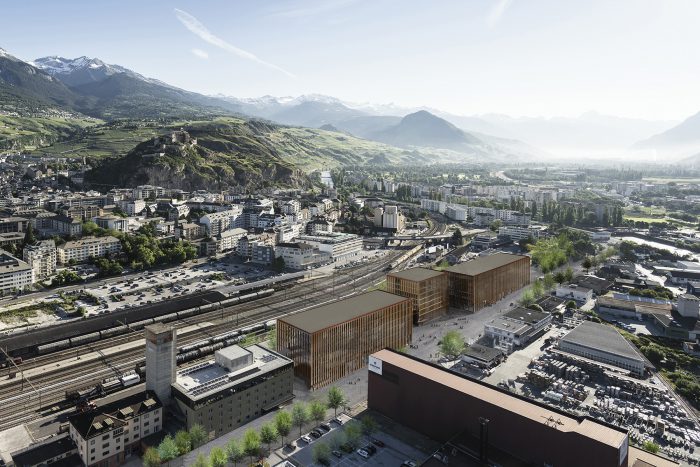 EPFL (École polytechnique fédérale de Lausanne) is one of the biggest employers of English-speakers in Sion. It brings together academics from all over the world to carry out ground-breaking research in the fields of science and technology. It has had many successes, with numerous awards and highly cited academic papers. And over the next few years, EPFL Valais Wallis plans to double in size, from 200 to 400 employees.
From 2018 to 2021 EPFL will build 10,000 new square metres of laboratories, taking over another building in Rue de l'Industrie, Sion currently occupied by Le Nouvelliste newspaper's printing works, which will be moved to Monthey. The new fields of study will cover: extreme environments in the Alps and the North and South Poles; bacterial biofilms in the riverbeds of Switzerland and, in particular, in Valais; and data acquisition.
The three biggest problems facing humanity
The eight labs currently run by EPFL cover fields such as hydrogen fuel cells powered by sun or wind energy as an alternative to nuclear and carbon; rehabilitating patients after a stroke or car accident; and reducing and reusing carbon dioxide. "Here we are always interested in the energy of the future," explained operational director Marc-André Berclaz. "We are in the process of tackling, with the faculty, the three problems facing humanity: energy; health, especially ageing; and the environment, especially global warming."
Committed to integration
EPFL is funded in part by the Canton of Valais and the Town of Sion. The current staff of 200 comprises academics from PhD level to professorship, as well as engineers and support staff. The employees are drawn from 40 countries, including Iran, Uzbekistan, China, South Korea, and India. Most of them are English-speakers, at least as a second language, as the official language is English. They are encouraged to integrate into Swiss life as much as possible and are given help in finding an apartment, accessing sports and culture and attending French classes. They are even offered a free Winter Pass with a 50% discount at 15 ski stations so that they can try mountain sports – in some cases, for the first time in their lives. Over 150 faculty members have taken up the offer.
"We are very committed to integration." Mr Berclaz said. He said it was not difficult to attract staff to Sion rather than the bigger campus in Lausanne. "For them, Lausanne isn't far because they are used to driving long distances in their car. The countryside is an attraction, and the weather. It is 30 to 50 percent cheaper to live here. The most important thing is the quality of the scientific department."
Employing foreign workers
It has become more complicated for Swiss universities to employ foreigners since the Swiss popular vote in 2014 to limit immigration to Switzerland, including from the EU. Luckily, explained Mr Berclaz, PhD students do not need a work permit, "Otherwise it would be impossible. We also have a good relationship with the Canton of Valais, who have reserved some work permits for us. That is really tremendous."
Also because of the vote, Swiss institutions can no longer employ project managers as part of the Erasmus EU programme. Mr Berclaz speculated that Switzerland's academic relationship with the United Kingdom could become stronger as a result of Brexit, because the two countries were in a similar situation.
Mr Berclaz said he was supportive of the Sion 2026 bid to stage the winter Olympics in Switzerland, but EPFL does not have a formal relationship with the organisers. EPFL is unlikely to use any of the apartments built for the Olympic mini village in Sion because its staff rent their own homes independently of their employer. "I have a personal relationship with the team," he explained. "The population will decide, it is not up to us."
Entrepreneurial specialists
There are two start-ups run by members of EPFL Valais Wallis. One is called SENSàSION, and produces analytical sensors. The second is GRZ technologies, which produces tools for storing renewable energy in scientific laboratories and industry.
Another EPFL Vallais Wallis lab has patented a MOF (Metal-organic framework) called Sion-1, which captures CO2 like a sponge and has a 7,000 square metre surface area in a single gram of material.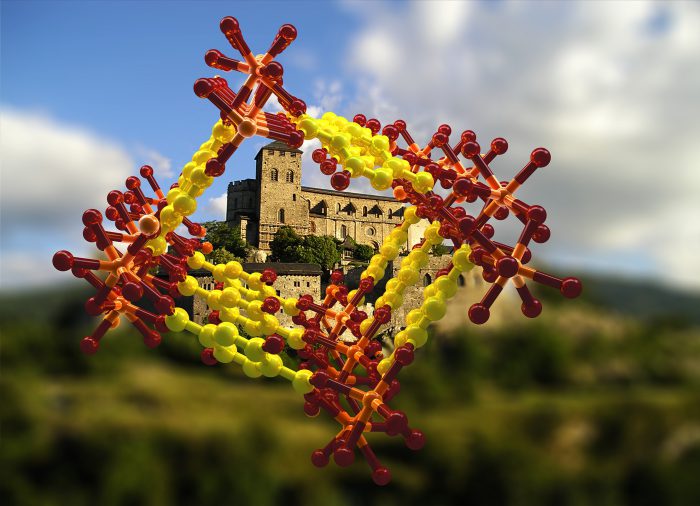 "We are trying to specialise the site, said Mr Berclaz. "We try not to do the same things as EPFL Lausanne, or Fribourg, or Geneva. There is a positive competitiveness – and absolutely no rivalry."
EPFL was only founded in its current form in 1969 but already it has a very strong world reputation and came 12th in the 2017/18 QS World University Rankings. Mr Berclaz smiled: "The only thing we are missing is a Nobel Prize."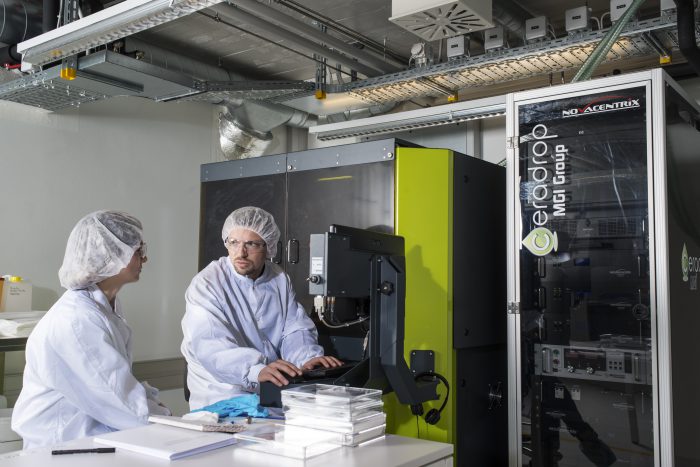 See inside the EPFL Valais Wallis building by taking a virtual tour of the labs. Anyone interested in working there should check the jobs page of the individual lab, which can be found via the EPFL Valais Wallis homepage.