The sun shone, the sky was blue, the old town of Sion was looking lovely and we had a great inauguration of this website on the 7th November.  Thank you to all of you who came along, it was lovely to chat with you all, and "un grand merci" to everyone who sent messages of support and encouragement.
Living in Sion was mentioned in a news report on Rhone FM and was also featured in the Nouvelliste newspaper, both online and in the print version on the following day (see below).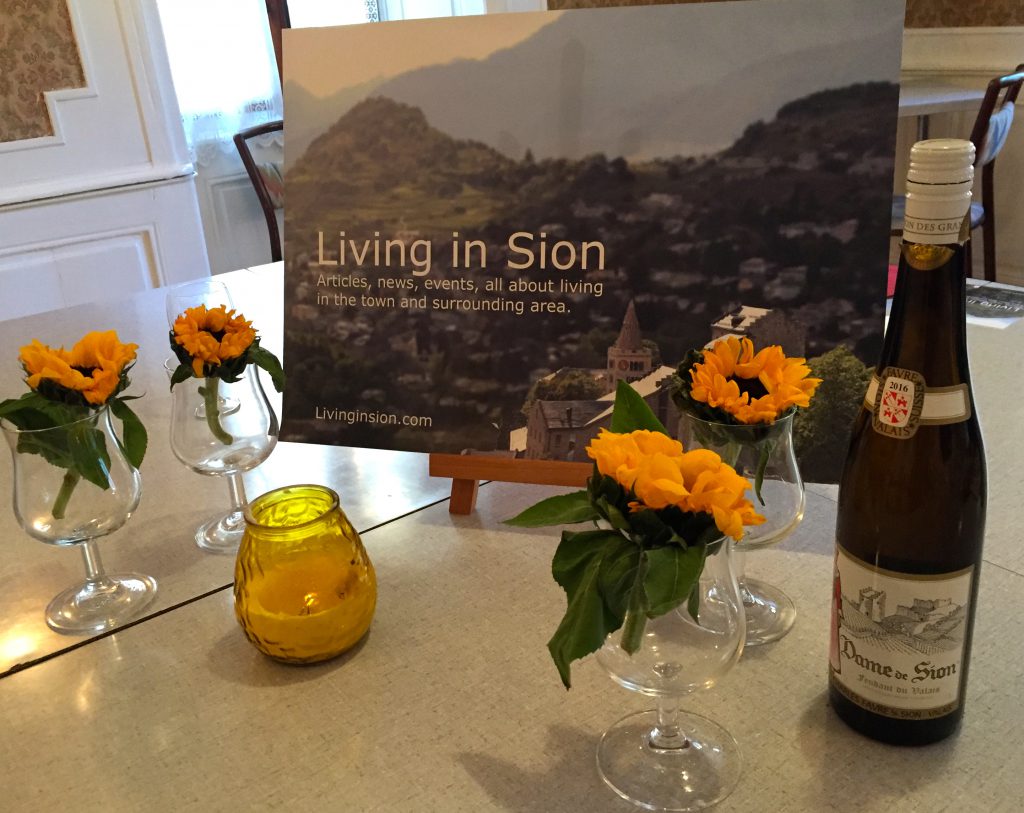 The inauguration took place at the Croix Federale, one of the oldest restaurants in Sion (it dates back to the 16th century). We served white wine at our launch (from Sion of course) and an "assiette Valaisanne", a speciality of the Canton. For those readers who don't know what an "assiette Valaisanne" is, here is the official description from the Valais Terroir website. 
Here is the news report on Rhone FM dated the 07/11/ 2017 (scroll down to the 18:00 box and then forward to 06.12 minutes)
Here is the online article which appeared in the Nouvelliste  on the 7th November
and here is the print article which appeared on the 8th November.