Museum dedicated to Ella Maillart – Swiss travel writer and explorer.
High up in the Val d'Anniviers at a height of around 1,900 metres, lies the village of Chandolin (1hr 20 mins by bus from Sion). This village was the alpine home of travel writer, photographer and Olympic sportswoman, Ella Maillart. Although Ella was born in Geneva, she settled in Chandolin for the last 30 years of her life in a chalet called Atchala.  Today there is a small museum in the village which is dedicated to her work and contains a permanent display of photographs, drawings, articles and objects from her extraordinary travels.
The museum is housed in an old chapel in the village (ask for the key at the tourist office).  There are some fascinating and interesting objects on display, from Ella's Royal Geographical Society's "Fellow" card, to the boots she wore on a trip crossing Afghanistan. There is even a minuscule French/Russian dictionary that she used along with a poster of the "Timetables of the South Manchuria Railway" from 1934.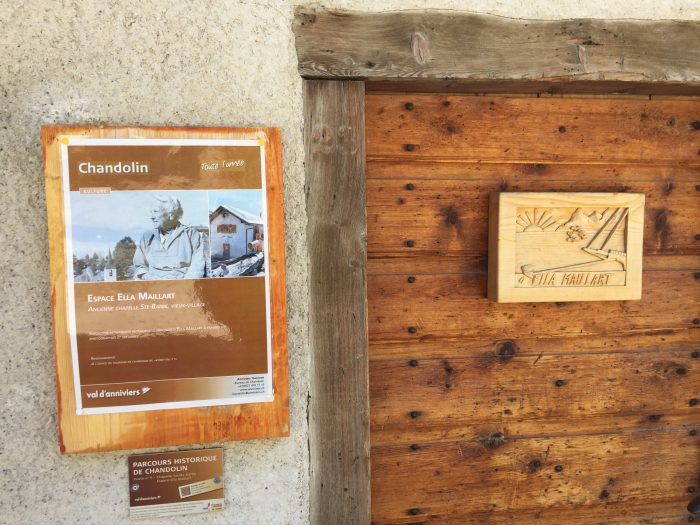 Photo above -the village of Chandolin.