Music, the Language of us All in Sion
There weren't too many stars in the sky on Saturday evening at "Sion sous les étoiles" due to a persistent drizzly rain. Nevertheless, Australian band "The Cat Empire" got the crowd rocking and dancing with a party vibe to brighten up the atmosphere (see video below).
For a short while, the clouds cleared and lead singer Felix Reibl commented on the "amazing mountains" suddenly visible in the background. The band with horns, guitar, drums and brilliant vocalists, uplifted the evening for the (slightly soggy) festival-goers. Reibl braved the weather, took off his jacket and came forward into the crowd to the delight of the audience.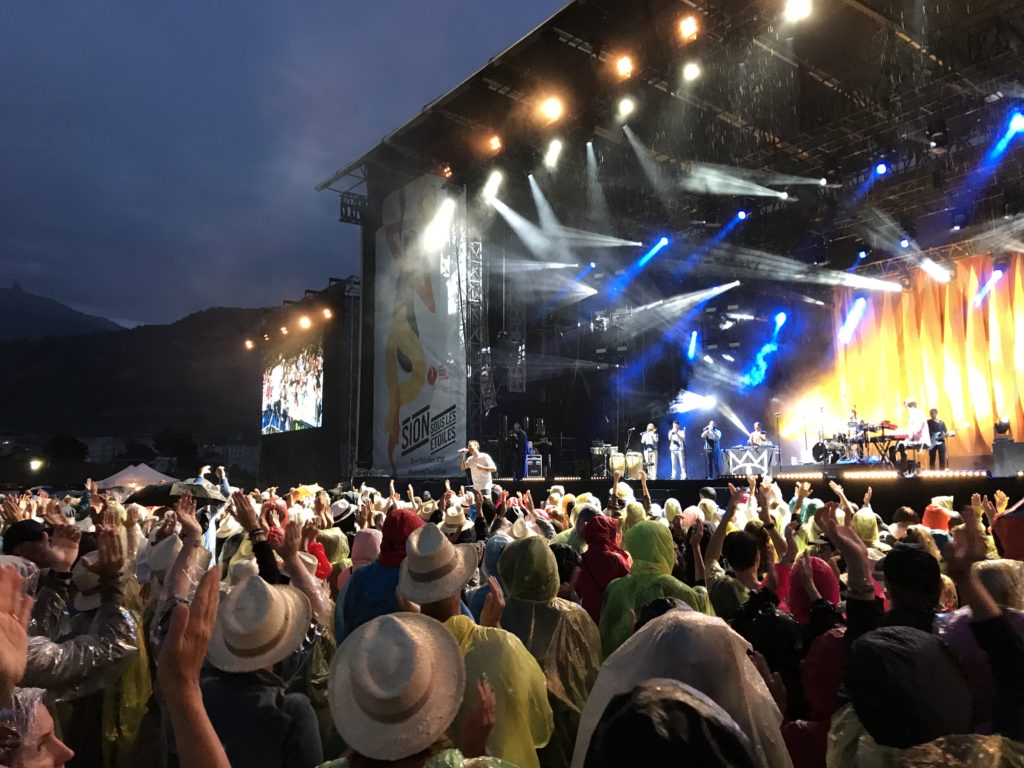 Earlier on, a small crowd gathered to see and hear the blues/funk sound of Keziah Jones.
On the line-up for tonight Sunday 15th July are Niska & Kalash & Dadju, Simple Minds and Steven Tyler. Note: the Final of the 2018 Football World Cup will be shown at on giant screens at the festival from 15:30 onwards.
There are are a variety of food stands at this festival which is situated very near to the town of Sion itself. Free navette buses run regularly between the Caserne car park, the railway station and the festival.
Photos below – from Saturday night.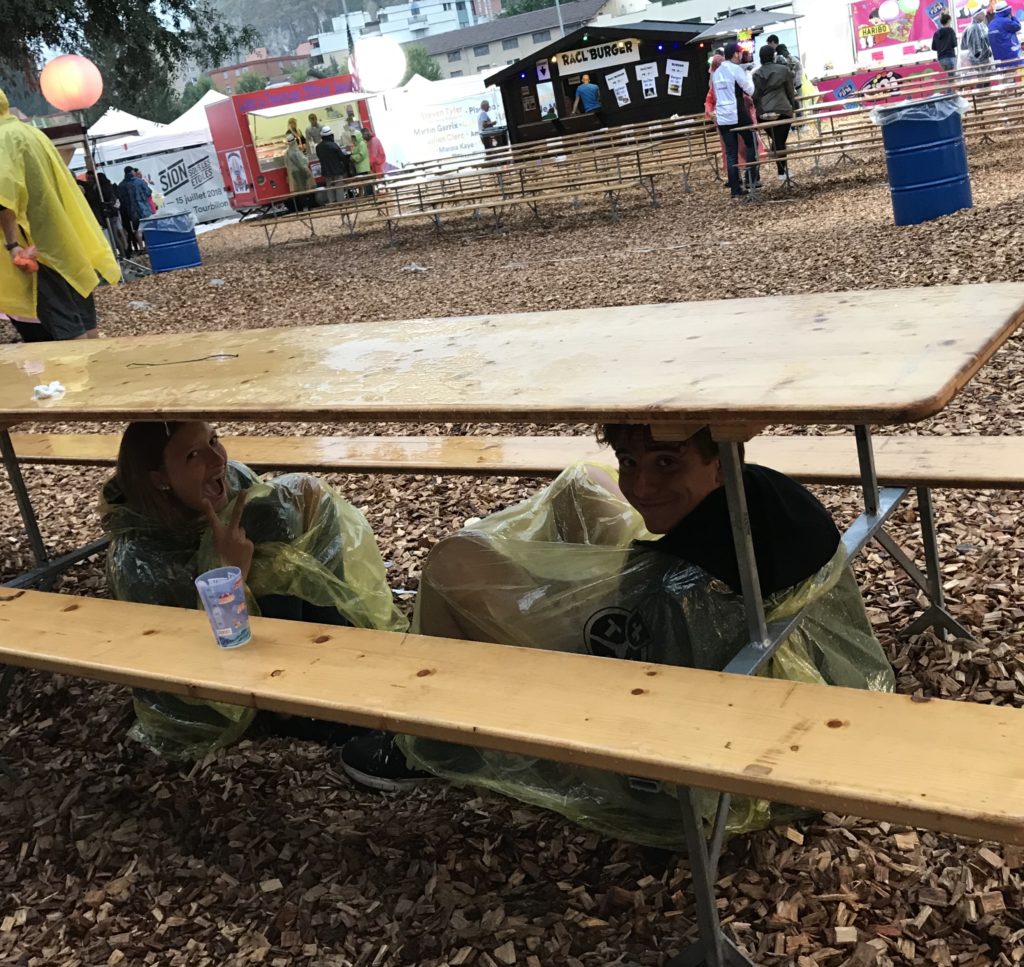 Above – Listening to music and hiding from the rain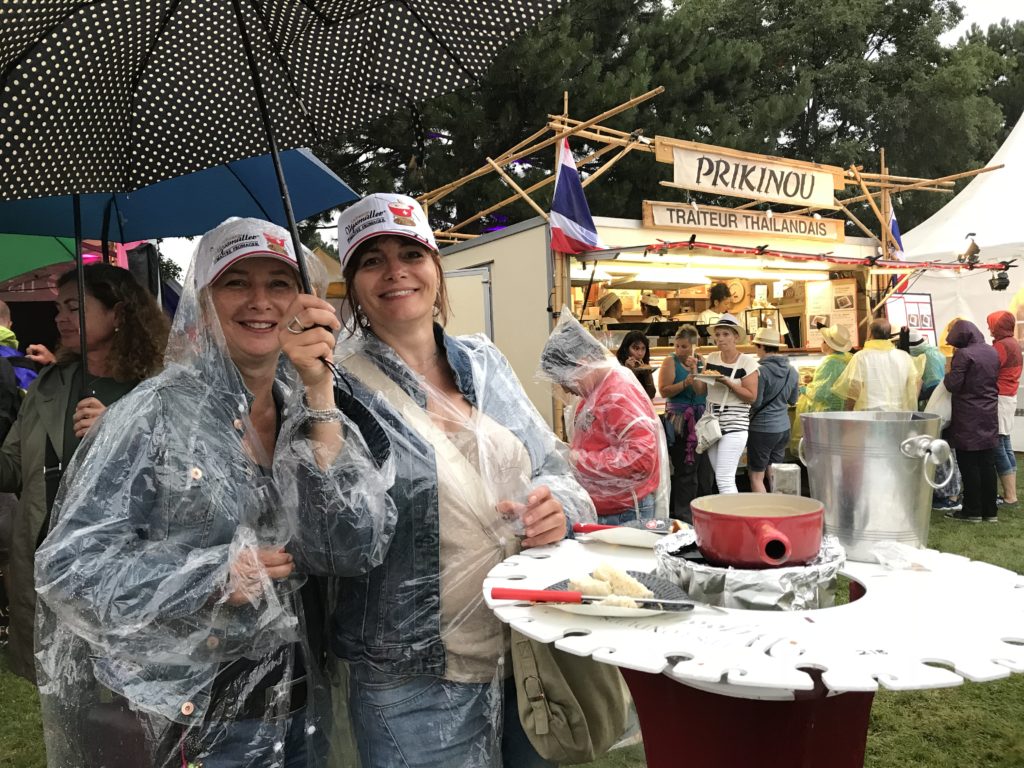 Fondue festival fun – Gladys and Valerie from Neuchâtel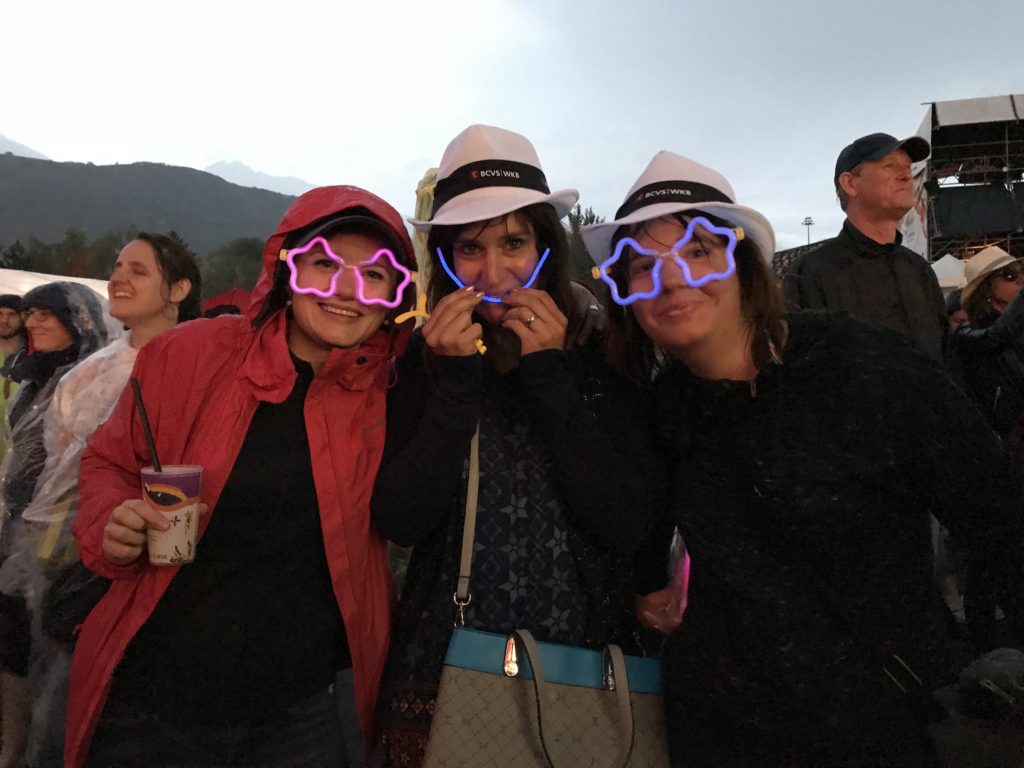 Below – The Cat Empire  with "How to Explain" (including the lyrics "music is the language of us all")
Music lovers from Fribourg