"Hütte, cabane, rifugio, chamanna are all names for mountain huts in the Alps. But what are they about? If you are planning a trek in the Alps, you will most likely be staying in mountain huts and if you've never been in one, you might be asking yourself what it involves. Or, you might well think that it's just like staying in a B&B. Whether you are curious or oblivious, here is a quick guide to what to expect. "
This is the intro to an excellent article on the website Marmot Post, in fact, it is one of the website's most-read pieces – it tells you everything you need to know from arriving, to dining to sleeping and leaving a hut, with some handy tips such as making your bed before your first beer, to taking earplugs!
More useful info – The author of the website Alittlebitoutofocus also recommends the following: Hikers should take a head torch and note that all dorms are mixed. They also say that at some huts, such as the Dix Hut, you have to reserve your space before 18:00 the previous day.  Finally, note that not all huts have Wifi or any phone signals at all.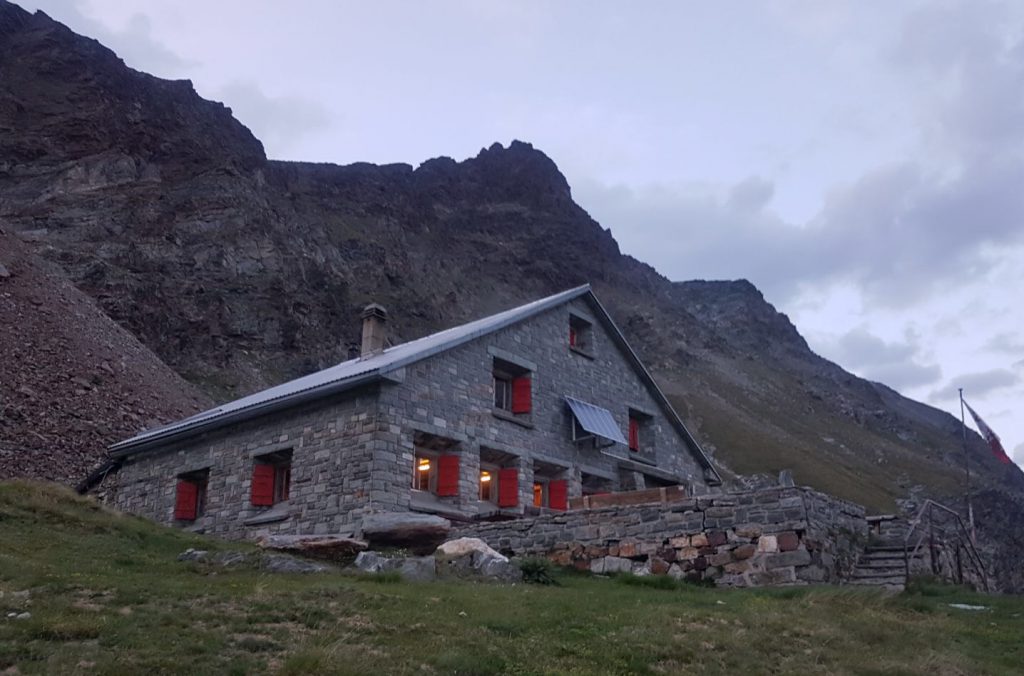 Photo above – Schönbiel Hut above Zermatt
Photo above – Cabane Bertol