Living in Sion would like to wish all readers a Very Merry Christmas, a Joyeux Noël and a Happy New Year!
We will be back in 2018 with more articles, interviews and news.
The photo below was taken by Samuel Fiore. We like the Christmas red and green colours of the jackets and the snow. A modern-day Christmas card scene.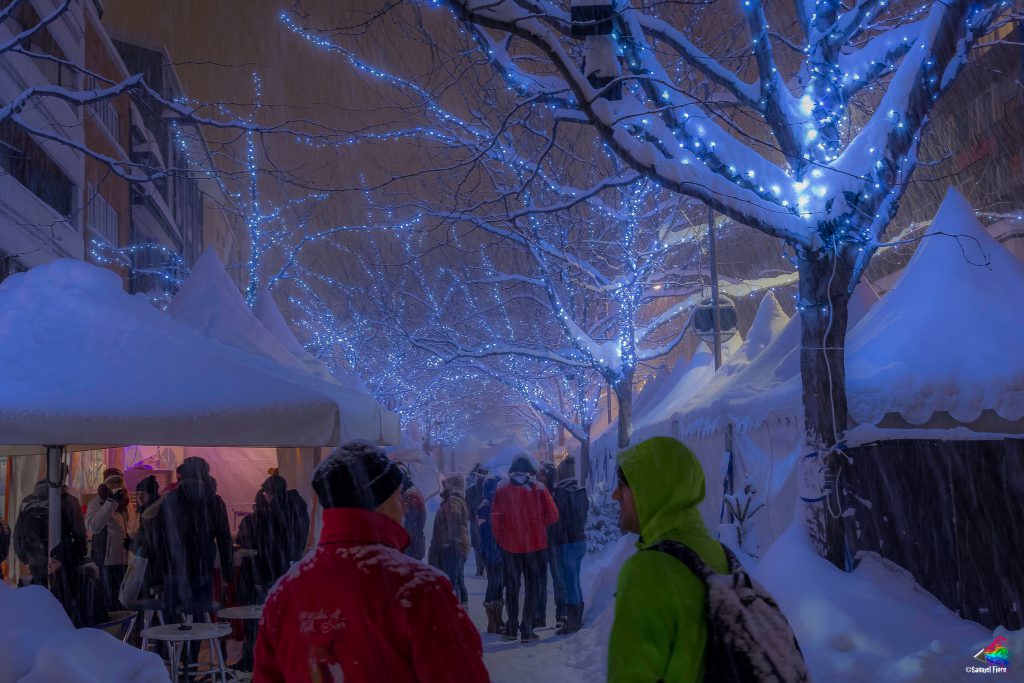 Instagram at  samuelfior3